Nice Heating Services in Burke, VA
One of the worst things that can happen is for your family's comfort to be compromised because your furnace stopped working. Unfortunately, it happens all the time. At Nice Heating & Air, we understand you want to get your system running again as soon as possible, so we offer fast and friendly heating repair service when you need us most.
If you're still wondering whether we're the right HVAC company to hire, check out our customer reviews and then call us at (703) 884-2376 for service!
How to Maintain Your Furnace
Keeping your furnace well-maintained is key to its longevity and dependability. Failing to maintain your system means it's liable to break down when you depend on it most. Here are some tips on maintaining your system.
Change the filters regularly
Keep registers and vents free from obstruction
Keep moving parts lubricated if needed
Ensure exhaust flue for gas furnaces is clear
Call a furnace service company for regular maintenance
When Is It Better to Replace Your Furnace?
The thought of replacing a furnace is enough to make most people sweat, which is why they prefer to repair their current unit to save some cash. However, replacing your unit makes more sense in these situations:
If your current system is over 10 years old
If the repairs are becoming more frequent and more expensive
If your energy bills are going up because your system is inefficient
If the cost to repair is over 50% of the cost of a replacement
If you're worried about the cost of an air conditioning installation and replacement, we have many financing options to assist you.
Call Nice Heating & Air at (703) 884-2376 and ask for our advice.
When to Call a Furnace Contractor
Not every problem demands a call to your local heating specialist, but if you let minor issues go on for too long, they could grow into expensive fixes later on. Call for help if you notice:
Air temperature isn't what you expect
Furnace makes strange noises like grinding, whining, or squealing
Temperatures are inconsistent from room to room
Furnace cycles on and off frequently
Don't let small problems grow into large ones. Call Nice Heating & Air at the first sign of trouble with your furnace at (703) 884-2376.
We Offer Nice & Friendly Service!
Serving Springfield, VA &
the Surrounding Areas
Why Choose NICE?
Professional Service for All Makes & Models
100% Satisfaction Guaranteed
Nice, Neat & Knowledgeable Technicians
Angie's List Award Winner – 7 Years Straight!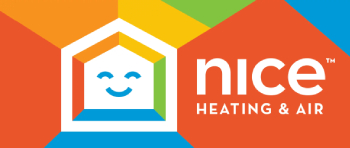 Join Our Cozy Club
Maintenance Plan!
It's the NICEST way to gain comfort.