Air Conditioning Services in North Springfield, VA
North Springfield's Trusted AC Service Technicians
When humidity levels are at their worst, you'll feel the strain. Your air conditioner is more than just a comfort item — it's also an important part of your health and quality of life.
At Nice Heating & Air, we offer all the air conditioner services you need for a reliable system. With us, technical expertise and customer service are the backbones of the work we do for our customers in North Springfield.
Call (703) 884-2376 or contact us online to request AC repair, replacement, or maintenance in North Springfield.
Air Conditioning Repair in North Springfield
Every air conditioner experiences bad days from time to time. Wear and tear can greatly affect your cooling system, particularly if you haven't stuck to your maintenance schedule. The sooner you handle air conditioning repairs, the less likely you are to experience breakdowns. Look out for these signs of damage:
Your system isn't keeping your home as cool as it should be.
You notice a burning smell. This could be due to an electrical hazard, so urgent attention is required.
Your system isn't achieving or maintaining the set thermostat temperature.
You see signs of moisture, leakage, or ice in the unit.
Your system is cycling continuously.
You hear screeching, rattling, or buzzing.
If your air conditioner displays concerning symptoms, contact our team online or call (703) 884-2376 to request AC repairs.
Air Conditioning Installation & Replacement in North Springfield
Air conditioners typically last for 10 to 15 years. The older your system becomes, the more breakdowns you'll experience. Those service disruptions are often paired with a reduction in energy efficiency.
If you're nearing the end of your AC's life span and are seeing an increase in repair and utility bills, an air conditioning replacement offers a cost-effective long-term solution.
New air conditioners achieve higher SEER ratings than ever before and can last longer; a brand-new AC is an investment in energy savings and home comfort.
If your old AC is reaching the end of its service life or you need a new installation, contact our team online or call (703) 884-2376 for a free estimate.
Air Conditioning Maintenance in North Springfield
Most issues that cause your air conditioner to break down could have been prevented with routine maintenance. Without annual tune-ups, your system will suffer from increased wear and tear, ultimately cutting its life span short.
When you call Nice Heating & Air for air conditioning maintenance, we'll:
Unclog your drain lines
Change or clean your air filter
Inspect your electrical connections
Lubricate moving parts
Clean your coils
Straighten your evaporator fins
And more
Our Cozy Club maintenance plan will make your maintenance responsibilities even easier. This membership program provides many benefits and guarantees you won't forget about annual AC maintenance, so your manufacturer's warranty will remain intact.
Become part of the Cozy Club by calling (703) 884-2376 or contacting us online.
Why Choose Nice Heating & Air?
Nice Heating & Air has received Angi Super Service Awards for seven years in a row. Our impressive BBB rating and outstanding skills are the results of careful work by our certified technicians.
Our team is always friendly and arrives on time to complete your AC service request.
Become a part of the Nice family by calling (703) 884-2376 or contacting us online.
We Offer Nice & Friendly Service!
Serving Springfield, VA &
the Surrounding Areas
Why Choose NICE?
Professional Service for All Makes & Models
100% Satisfaction Guaranteed
Nice, Neat & Knowledgeable Technicians
Angie's List Award Winner – 7 Years Straight!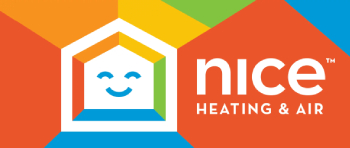 Join Our Cozy Club
Maintenance Plan!
It's the NICEST way to gain comfort.