AC Repair Woodbridge VA
Woodbridge's Premier AC Repair Services
If you need a professional to perform an AC repair in Woodbridge, VA, don't look further than Nice Heating & Air. Our highly experienced team of comfort specialists is here 24/7 to provide you with the highest quality of AC service. No matter what make or model of air conditioner you rely on to stay cool, and regardless of the problem you're having, you can trust our technicians to get things fixed in no time. Our award-winning team is dedicated to ensuring your comfort and works hard to bring you fast, reliable, and honest AC repairs when you need them the most.
Our AC repair crew is:
Available 24/7
Award-winning
An ACCA member
100% satisfaction guaranteed
Trusted Woodbridge AC Service
To ensure that each AC repair gets done right the first time, we take the time to carefully identify the real source of the problem. We refuse to ever cut any corners with our workmanship. Our technicians at Nice Heating & Air. can complete Maplewood jobs of any size or complexity in an efficient and professional manner. We always have the best interests of our customers in mind when we work on your air conditioning system. We use high-quality parts for everything we do to ensure that our results stand the test of time.
Call us 24/7 to fix:
Poor airflow
Strange noises
No cold air
Faulty thermostat readings
Whether it's uneven cooling in your home, a new noise that happens when running your air conditioner, or just a lack of cold air coming through your vents, you can rely on us to fix the problem. Your air conditioner isn't going to wait for normal business hours, and neither do we! We're proud to be a 24/7 source of AC services for Woodbridge, so you can rest easy knowing we're always here to help.
Your AC Repair Pros
We charge reasonable rates for all of our AC repair services in Woodbridge and are more than happy to give you a cost estimate before starting the job. After we've identified the problem with your AC system, we'll also give you an opportunity to ask questions and voice your concerns so we can best help you through the situation. At Nice Heating & Air, you'll find warm, friendly care from our team that truly wants to see you comfortable in your home.
In Woodbridge, Nice Heating & Air is the go-to source of high-quality AC repairs. If you have an AC service need, you can count on us for the best results around. We also offer AC maintenance, installations, and even heating repairs! Call us today to learn more or to request a repair.
We Offer Nice & Friendly Service!
Serving Springfield, VA &
the Surrounding Areas
Why Choose NICE?
Professional Service for All Makes & Models
100% Satisfaction Guaranteed
Nice, Neat & Knowledgeable Technicians
Angie's List Award Winner – 7 Years Straight!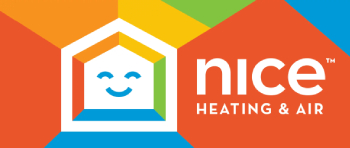 Join Our Cozy Club
Maintenance Plan!
It's the NICEST way to gain comfort.